Symptoms of Internal Bleeding after a Car Accident
You can sustain different injuries after a car accident. Broken bones and lacerations are two of the most obvious injuries from a car accident.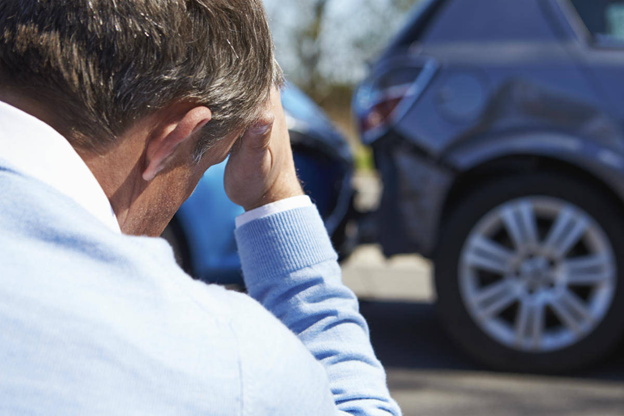 Internal bleeding
Mayo Clinic says symptoms of GI Internal Bleeding can be either obvious or subtle depending on where the bleeding is taking place and how fast it's happening. Here are some signs and symptoms that indicate GI internal bleeding.
Stools in black and tarry
Vomiting blood
Rectal bleeding
The following are hidden signs of GI internal bleeding
Difficulty in breathing
Lightheadedness
Fainting
Abdominal pain
Chest pain
Bleeding in The Brain
A traumatic brain injury could cause permanent or long-term disruption to your life. These are signs to watch out for if you have suffered a head injury.
Headache
Perception loss
Confusion
Bad taste in the mouth
Dizziness
Ringing in the ears
Seizures
Blurred vision
Dilation of pupils
Sleep disturbances
Numbness in your fingers or toes
Internal bleeding in joints or muscles
Symptoms that may indicate internal bleeding in joints or muscles include:
Muscle or joint pain
Reduced range of motion in the affected region
Seek Medical Attention
Internal bleeding symptoms can take a while to manifest. If you sustained blunt force injuries to any part or body of your body as a result of a car accident, you should see a doctor immediately.
This post was written by Kelly-Ann Jenkins of Jenkins Law P.L. Kelly-Ann is an insurance claim Lawyer. The information on this site is not intended to and does not offer legal advice, legal recommendations, or legal representation on any matter. Hiring an attorney is an important decision, which should not be based on advertising. You need to consult an attorney for legal advice regarding your situation. Click here to learn more!
The information provided on this website does not, and is not intended to, constitute legal advice; all information, content, and materials available on this site are for general informational purposes only. Information on this website may not constitute the most up-to-date legal or other information. This website contains links to other third-party websites. Such links are only for the convenience of the reader, user or browser; the ABA and its members do not recommend or endorse the contents of the third-party sites.